BRADFORD High School KENOSHA WISCONSIN
CLASS OF 1975
CLASS 'OF 75 IN MEMORY
Frank Cicchini
The following is from The Kenoshanews.com online.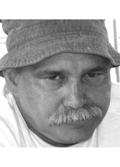 Francis J. Cicchini

1956 - 2013

Francis J. Cicchini, 57, of Kenosha, died Friday, Aug. 30, 2013, at his home. He was born on Aug. 20, 1956, in Kenosha, the son of the late Francis and Emma (Pacetti) Cicchini. He was educated in the schools of Kenosha. He married Marlene Siltala on March 17, 1978, in Waukegan, Ill. He was a carpenter for many years for various construction companies in the area. He was a member of the Local Carpenters Union # 161. His hobbies were fishing hunting, loved to play pool, collected coins, and loved to watch the Chicago Bears.

Survivors include his wife Marlene, two children, Michael Cicchini and Melissa (Jeff Schrock) Cicchini, all of Kenosha; a brother, Vince (Martha) Cicchini; three grandchildren, Gino, Gianna, and Christopher.

He was preceded in death by his parents and a sister, Sandra.

A gathering time with the family will be on Thursday Sept. 5, 2013, from 3-5 p.m. at Kenosha Funeral Services with a memorial service to follow at 5 p.m. In lieu of flowers, memorials for the family would be appreciated.

1956 - 2013

Francis J. Cicchini, 57, of Kenosha, died Friday, Aug. 30, 2013, at his home. He was born on Aug. 20, 1956, in Kenosha, the son of the late Francis and Emma (Pacetti) Cicchini. He was educated in the schools of Kenosha. He married Marlene Siltala on March 17, 1978, in Waukegan, Ill. He was a carpenter for many years for various construction companies in the area. He was a member of the Local Carpenters Union # 161. His hobbies were fishing hunting, loved to play pool, collected coins, and loved to watch the Chicago Bears.

Survivors include his wife Marlene, two children, Michael Cicchini and Melissa (Jeff Schrock) Cicchini, all of Kenosha; a brother, Vince (Martha) Cicchini; three grandchildren, Gino, Gianna, and Christopher.

He was preceded in death by his parents and a sister, Sandra.

A gathering time with the family will be on Thursday Sept. 5, 2013, from 3-5 p.m. at Kenosha Funeral Services with a memorial service to follow at 5 p.m. In lieu of flowers, memorials for the family would be appreciated. - See more at: http://www.legacy.com/obituaries/kenoshanews/obituary.aspx?n=francis-cicchini&pid=166791372&fhid=12104#fbLoggedOut