BRADFORD High School KENOSHA WISCONSIN
CLASS OF 1975
HAPPY NEW YEAR 2023!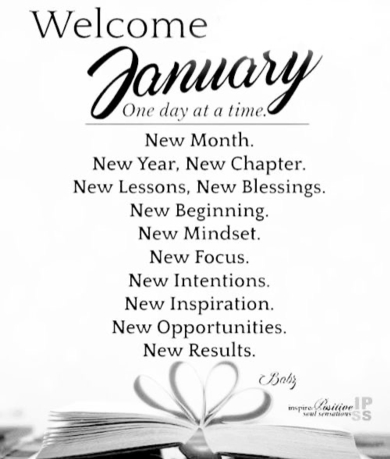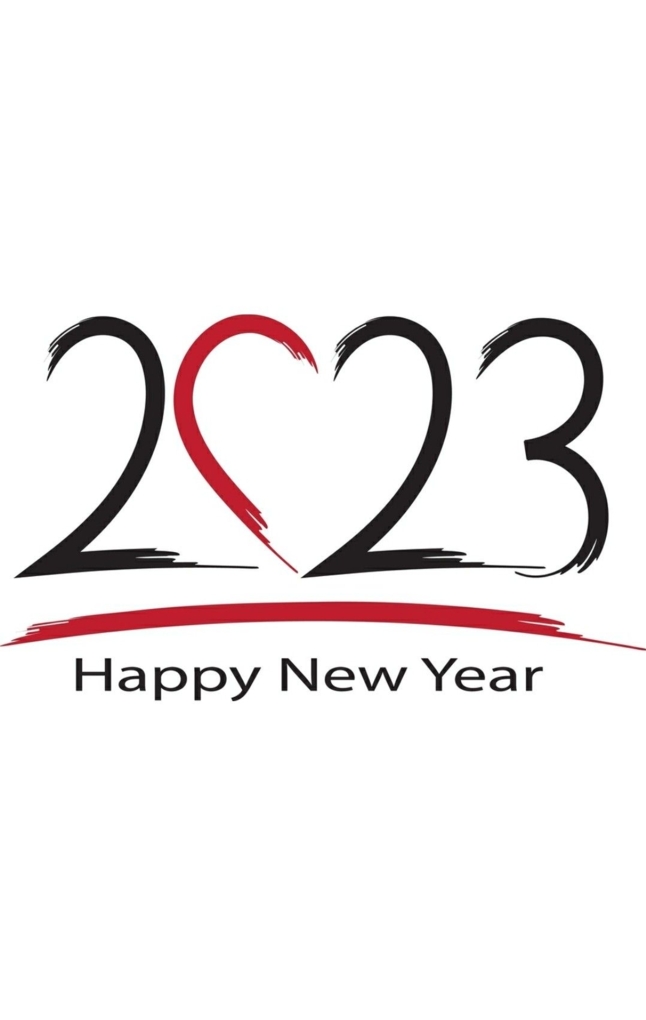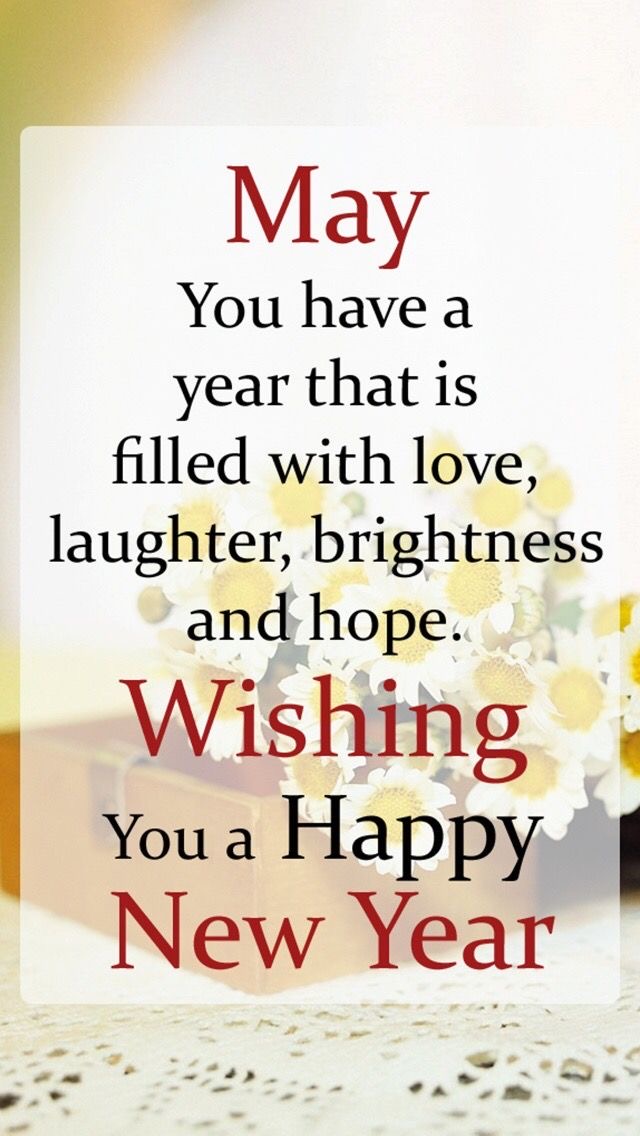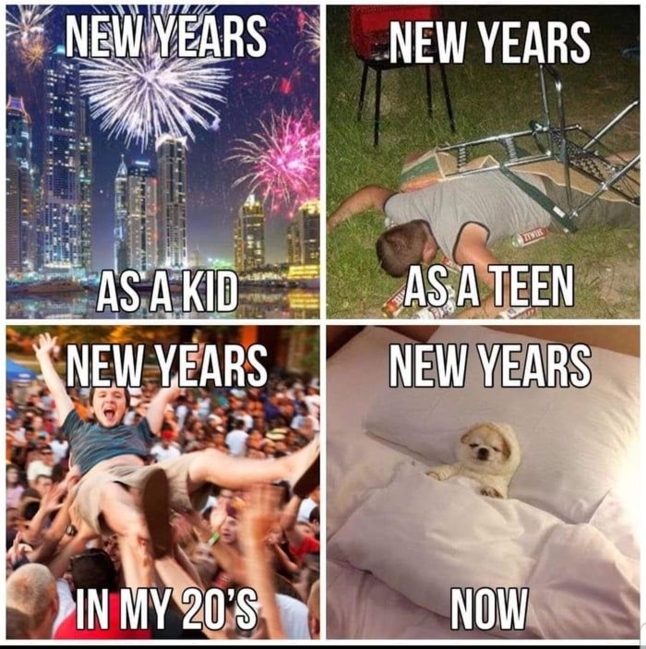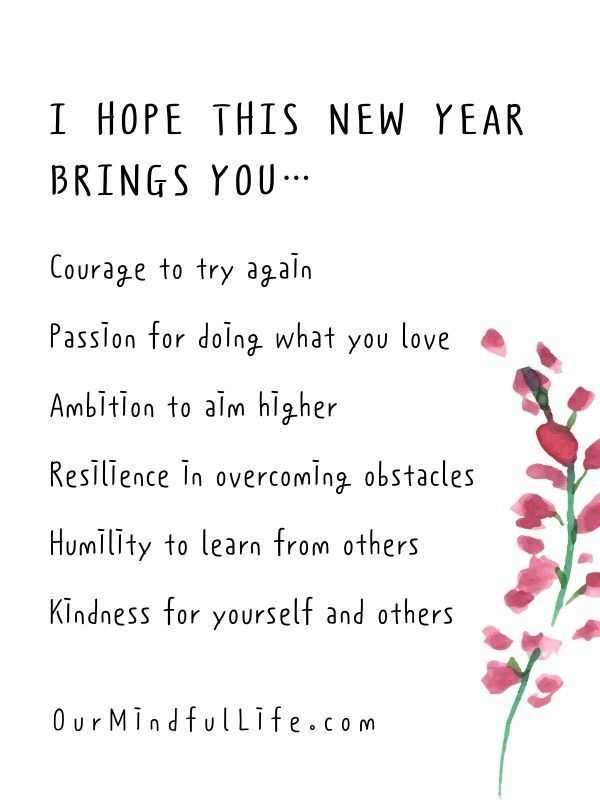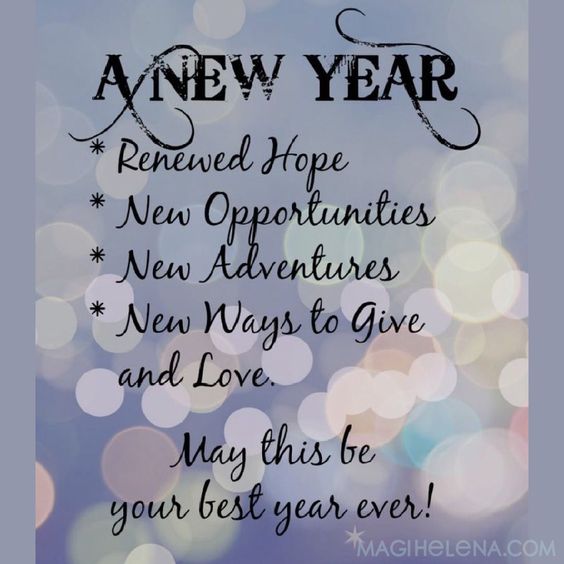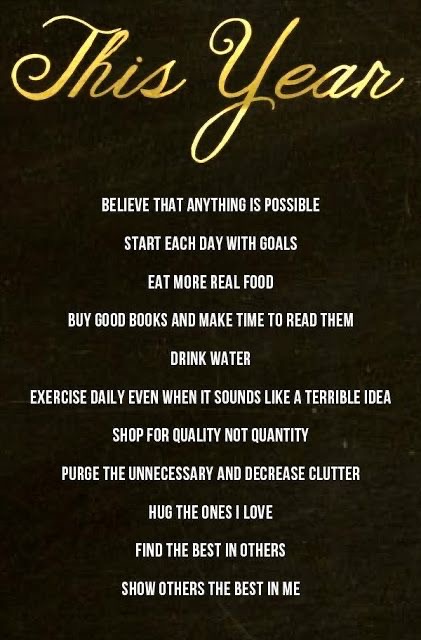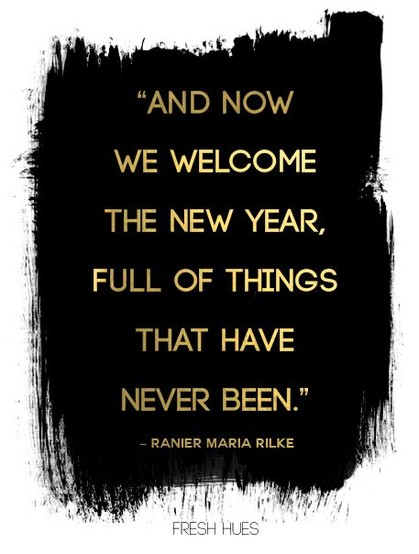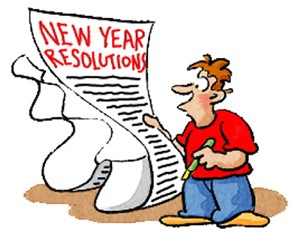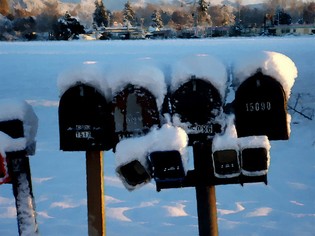 HAPPY NEW YEAR!!!
HANDBOOK 2023...
to make it The Best Year Yet!
...still more "stuff" to start the New Year!
author unknown!

Health:
1. Drink plenty of water. Your body will thank you!
2. Eat breakfast like a king, lunch like a prince and dinner like a beggar.
3. Eat more foods that grow on trees and plants and eat less food
that is manufactured in plants..
4. Live with the 3 E's -- Energy, Enthusiasm and Empathy
5. Make time to pray.
6. Play more games
7. Read more books than you did in 2019 .
8. Sit in silence for at least 10 minutes each day
9. Sleep for at least 7 hours.
10. Take a 10-30 minute walk daily.
And while you walk, smile and talk to God
in thanks for His love and grace.

Personality:
11. Don't compare your life to others.
You have no idea what their journey is all about.
12. Don't have negative thoughts or things you cannot control.
Instead invest your energy in the positive present moment.
13. Don't over do. Keep your limits.
14. Don't take yourself so seriously. No one else does.
15. Don't waste your precious energy on gossip.
16. Dream more while you are awake
17. Envy is a waste of time. You already have all you need..
18. Forget issues of the past.
Don't remind your partner with His/her mistakes of the past.
That will ruin your present happiness.
19. Life is too short to waste time hating anyone.
Don't hate others.
20. Make peace with your past so it won't spoil the present.
21. No one is in charge of your happiness except you.
22. Realize that life is a school and you are here to learn.
Problems are simply part of the curriculum that appear
and fade away like algebra class
but the lessons you learn will last a lifetime.
23. Smile and laugh more.
24. You don't have to win every argument.
Agree to disagree...

Society:
25. Call your family and loved ones often.
26. Each day give something good to others.
27. Forgive everyone for everything.
28. Spend time w/ people over the age of 70 & under the age of 6.
29. Try to make at least three people smile each day.
30. What other people think of you is none of your business.
31. Your job won't take care of you when you are sick.
Your friends will.
Stay in touch.

Life:
32. Do the right thing!
33. Get rid of anything that isn't useful, beautiful or joyful.
34. Love has healing power.
35. However good or bad a situation is, it will change..
36. No matter how you feel, get up, dress up and show up.
37. The best is yet to come...
38. When you awake alive in the morning, be thankful for it.
39. Your Inner most is always happy. So, be happy.
40. Most important of all.
Wake up thanking God for all your blessings as life is a blessing.
Good and bad.
The good is a blessing and the bad, let us appreciate the bad times
and what helps us grow in life.

HAPPY NEW YEAR!!!

1. Your presence is a present to the world.
2. You're unique and one of a kind.
3. Your life can be what you want it to be.



4. Take the days just one at a time.
5. Count your blessings, not your troubles.
6. You'll make it through whatever comes along.



7. Within you are so many answers.
8. Understand, have courage, be strong.
9. Don't put limits on yourself.



10. So many dreams are waiting to be realized.
11. Decisions are too important to leave to chance.
12. Reach for your peak, your goal, and your prize.



13. Nothing wastes more energy than worrying.
14. The longer one carries a problem, the heavier it gets.
15. Don't take things too seriously.



16. Live a life of serenity, not a life of regrets.
17. Remember that a little love goes a long way.
18. Remember that a lot . . . goes forever.



19. Remember that friendship is a wise investment.
20. Life's treasures are people . . . together.
21. Realize that it's never too late.



22. Do ordinary things in an extraordinary way.
23. Have health and hope and happiness.
24. Take the time to wish upon a star.




Yet Still More New Year Wishes...
May you get a clean bill of health from your dentist, your cardiologist, your gastro-enterologist, your urologist, your proctologist, your podiatrist, your psychiatrist, your plumber and the I.R.S.
May your hair, your teeth, your face-lift, your abs and your stocks not fall;
and may your blood pressure, your triglycerides, your cholesterol, your white blood count and your mortgage interest not rise.

May New Year's Eve find you seated around the table,
together with your beloved family and cherished friends.
May you find the food better,
the environment quieter,
the cost much cheaper,
and the pleasure more fulfilling
than anything else you might
ordinarily do that night.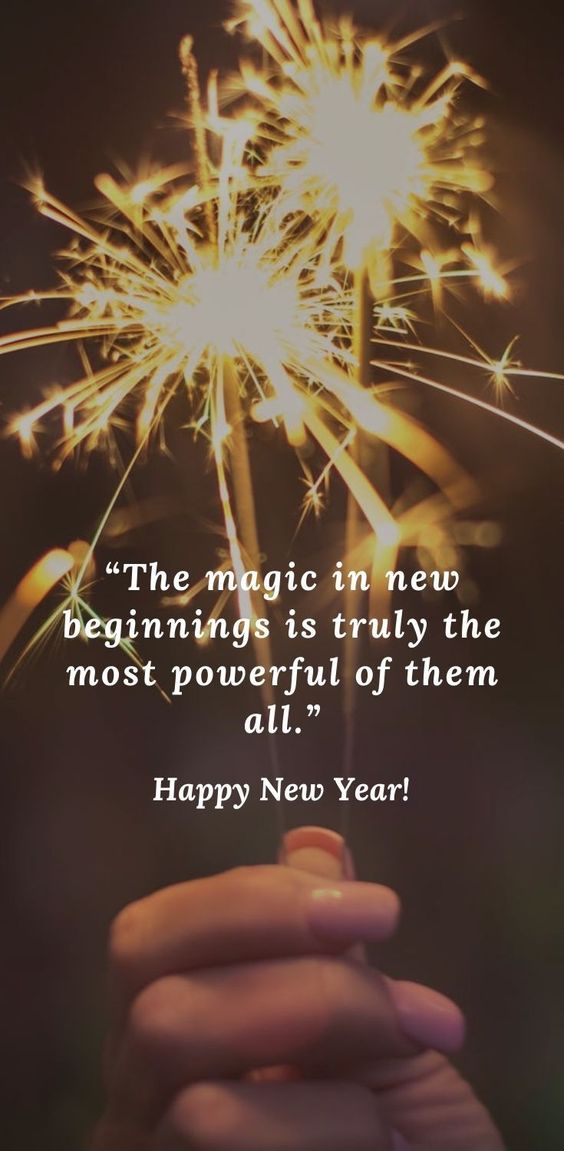 May what you see in the mirror delight you, and what others see in you delight them.
May someone love you enough to forgive
your faults,
be blind to your blemishes,
and tell the world about your virtues.

May the telemarketers wait to make their sales calls until you finish dinner,
may the commercials on TV not be louder than the program you have been watching,
and may your check book and your budget balance -
and include generous amounts for charity
May you remember to say "I love you"
at least once a day to your spouse, your child, your parent, your siblings;
but not to your secretary, your nurse,
your masseuse, your hairdresser or
your tennis instructor.

And may we live in a world at peace
and with the awareness of God's love
in every sunset,
every flower's unfolding petals,
every baby's smile,
every lover's kiss,
and every wonderful, astonishing,
miraculous beat of our heart.
Wishing you and yours
The Very Best in 2023!
Even more New Year "wishes"...
We wish you health
So you may enjoy each day in comfort.
We wish you the love of friends, family
And Peace within your heart.
We wish you the beauty of nature
That you may enjoy the work of God.
We wish you wisdom to choose priorities...
For those things that really matter.
We wish you generosity so you may share
all good things that come to you.
We wish you Happiness and Joy
and Blessings for the New Year.
We wish you the best of everything
My family and friends,
We wish you a Happy New Year!
author unknown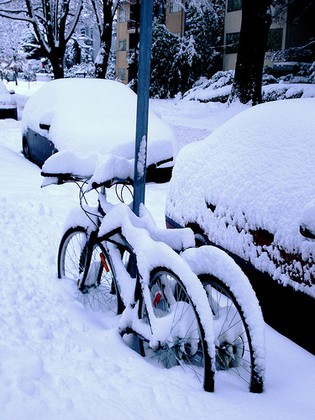 A Prayer for the New Year

God grant us this year a wider view,
So we see others' faults through the eyes of You.
Teach us to judge not with hasty tongue,
Neither the adult ... nor the young.

Give us patience and grace to endure
And a stronger faith so we feel secure.
Instead of remembering, help us forget
The irritations that caused us to fret.

Freely forgiving for some offense
And finding each day a rich recompense.
In offering a friendly, helping hand
And trying in all ways to understand;

That all of us whoever we are ...
Are trying to reach an unreachable star.
For the great and small ... the good and bad,
The young and old ... the sad and glad

Are asking today; Is life worth living?
The answer is only in, loving and giving.
For only Love can make man kind
And Kindness of Heart brings Peace of Mind.

By giving love, we can help this year
To lift the clouds of hate and fear.
Helen Steiner Rice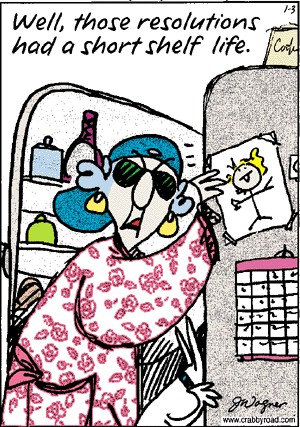 RECIPE FOR A HAPPY NEW YEAR
Take twelve whole months.
Clean them thoroughly of all bitterness,
hate, and jealousy.
Make them just as fresh and clean as possible.
Now cut each month into twenty-eight, thirty,
or thirty-one different parts,
but don't make up the whole batch at once.
Prepare it one day at a time out of these ingredients.
Mix well into each day one part of faith,
one part of patience, one part of courage,
and one part of work.
Add to each day one part of hope,
faithfulness, generosity, and kindness.
Blend with one part prayer, one part meditation,
and one good deed.
Season the whole with a dash of good spirits,
a sprinkle of fun, a pinch of play,
and a cupful of good humor.
Pour all of this into a vessel of love.
Cook thoroughly over radiant joy,
garnish with a smile,
and serve with quietness, unselfishness,
and cheerfulness.
You're bound to have a happy new year.
~ Author Unknown ~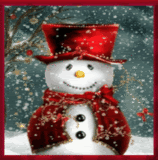 Survival Kit for 2023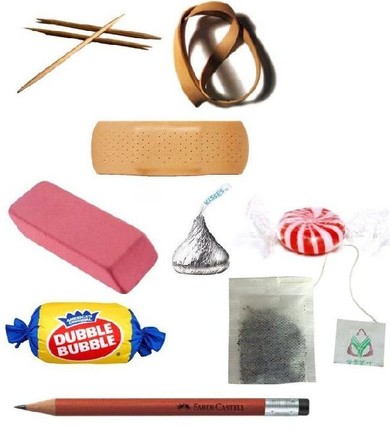 Toothpick - to remind you to pick the good qualities in everyone,
including yourself.
Rubber band - to remind you to be flexible.
Things might not always go the way you want, but they can be worked out.
Band-Aid - to remind you to heal hurt feelings,
either yours or someone else's.
Eraser - to remind you everyone makes mistakes,
but that's okay because we learn by our errors.
Candy Kiss - to remind you everyone needs a hug
or a compliment every day.
Mint - to remind you that you are worth a mint to
your family.
Bubble Gum - to remind you to stick with it and
you can accomplish anything.
Pencil - to remind you to list your blessings
every day.
Green Tea Bag - to remind you to take time to
relax daily and go over that
list of God's blessings.