BRADFORD High School KENOSHA WISCONSIN
CLASS OF 1975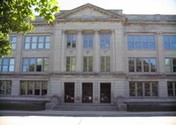 Friendships begun in this world can be taken up again in Heaven,
never to be broken off.
St. Francis De Sales
Gone Too Soon...
No longer with us in body, but never forgotten in spirit...
This page is dedicated to those from The Class of 1975,
friends and family who have met their Maker before us.
We pause to honor their lives and their memory.
Please share a note of remembrance for those
who live on in our hearts and memories.
(Click on the name,click response,write your thoughts,
click post. Can be edited at will. Thank you.)
"To live in hearts we leave behind, is not to die."
Thomas Campbell
"I'm Free"
Don't grieve for me, for now I'm free,
I'm following the path God laid for me,
I took His hand when I heard Him call,
I turned my back and left it all.
I could not stay another day,
to laugh, to love, to work or play,
tasks left undone must stay that way.
I found that place at the close of day.
If my parting has left a void,
then fill it with remembered joy,
A friendship shared, a laugh, a kiss.
ah yes, these things,I too,shall miss.
Be not burdened with times of sorrow,
I wish you the sunshine of tomorrow.
My life's been full, I savored much.
Good friends, good times,
a loved one's touch.
Perhaps my time seemed all too brief;
don't lengthen it now with undue grief,
lift up your heart and share with me
God wanted me now,
He's set me free.
No matter how brief it may seem
Each Life is purposed by God!
May we use our days to accomplish that purpose.
When He welcomes us Home,
May He say, "Well done, thy good and faithful servant."
"For everything there is a season, and a time for every matter
under heaven: a time to be born
and a time to die;"
Ecclesiastes 3:1-2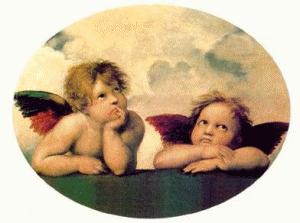 Poem of Life
Life is but a stopping place, A pause in what's to be,
A resting place along the road, to sweet eternity.
We all have different journeys, Different paths along the way,
We all were meant to learn some things, but never meant to stay..
Our destination is a place, Far greater than we know,
For some the journey's quicker, For some the journey's slow.
And when the journey finally ends, We'll claim a great reward,
And find an everlasting peace, Together with the Lord.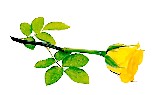 No Farewell words were spoken, no time to say goodbye,
you were gone before before we knew it, and
only God knows why.
"When Someone You Love Becomes a Memory, the Memory Becomes a Treasure"
How well we have loved is our true legacy in life.
It is the only gift we take with us and leave behind when we are called from this world.
~Anne Siloy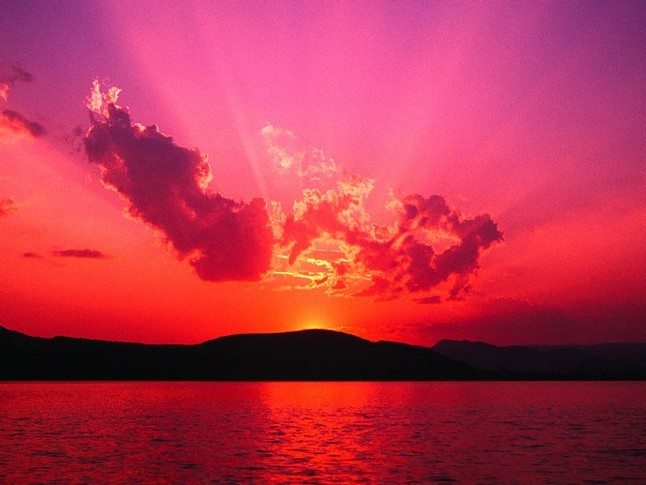 Native American Prayer
Do not stand at my grave and weep--
I am not there. I do not sleep.
I am a thousand winds that blow.
I am the diamond glints on snow.
I am the sunlight on ripened grain;
I am the gentle autumn rain.
When you awake in the morning's hush
I am the swift uplifting rush
Of quiet birds in circled flight.
I am the soft stars that shine at night.
Do not stand at my grave and cry.
I am not there. I did not die.
Do not think of me as gone -
I am with you still - in each new dawn.

God saw you getting tired
And the cure was not to be.
So He put His arms around you
And whispered,"Come to Me."

With tearful eyes we watched you
And saw you pass away.
Although we loved you dearly
We could not make you stay.

That gold heart stopped beating
Hard working hands at rest,
God broke our hearts to prove to us
He only takes the best!

Do not stand by my grave and weep
I am not there. I do not sleep
I am a thousand winds that blow.
I am a diamond glint on snow.
I am the sunlight on the ripened grain
I am the gentle Autumn rain.

When you awake in the morning hush,
I am the swift uplifting rush.
Of quiet bird in circling flight,
I am the soft starshine at night.
Do not stand by my grave and cry,
I am not there...I did not die!
This is a beautiful rendition of Amazing Grace by II Divo...(click on site)
www.link.brightcove.com/services/player/bcpid1785324681
When we graduated in 1975...
Life lay before us,
There was so much to do.
The world was ours to conquer and explore.
When we left Mary D's door.
There were jobs to be found
Further education to be had,
And someday becoming Moms and Dads.
Some chose to travel many miles away
For others, this was the place to stay.
Some may have accomplished
Most of the things they had planned
And think life has been just grand.
While in other lives
Many changes had to be made,
We had to make lots of adjustments
Along life's way
But no matter what
As we gather once more,
I'm sure we're glad
We've made it this far.
As we renew old acquaintances
And talk about the things we used to do,
We will learn we are short a few.
Some have departed this life along the way
And are absent from our gathering today.
Now as their names are read
Some will remember things
That they did or said.
Faces will become vivid once more
Though they haven't come thru the door.
So let us live our lives
Mindful of the things we say and do,
For the next one missing
Might be me or you.
"I still miss those I loved who are no longer with me but
I find I am grateful for having loved them.
The gratitude has finally conquered the loss."
Rita Mae Brown
I walked a mile with Pleasure,
and she chatted all the way;
but I was none the wiser,
for all she had to say.

I walked a mile with Sorrow,
and never a word said she.
But Oh! The things I learned,
when Sorrow walked with me.
Author Unknown
God hath not promised skies always blue,
Flower-strewn pathways all our lives through;
God hath not promised sun without rain,
Joy without sorrow, Peace without pain.
God hath not promised smooth roads and wide,
Swift easy travel, Needing no guide.
He hath not promised we shall not bear
Many a burden, many a care.
But God hath promised strength for the day,
Rest for the labor, light for the way,
Grace for the trials, help from above,
Unfailing sympathy, undying love.
Annie Johnson Flint
Love and it's memory lives in our hearts forever...far into eternity.
If you are aware of a friend who should be added to this page please let us know.