BRADFORD High School KENOSHA WISCONSIN
CLASS OF 1975
CLASS 'OF 75 IN MEMORY
Brian Brnak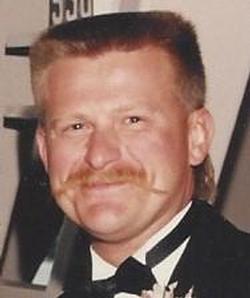 Brian Brnak, 57, of Kenosha, passed away on Friday Nov. 14, 2014 at his residence.
Brian was born on Aug. 30, 1957, in Kenosha, the son of John and Regina (Wember) Brnak. He was educated in the schools of Kenosha, and graduated from Bradford High class of 1975, attended Gateway Technical College for Civil Structured Engineering & Architectural Drawing. He worked as a Rope Strander at Mac Whyte Wire-Rope Co. for 20 years, also Abbott Labs for 8 years, Aiello and Sons Service Station. His hobbies included restoration of classic cars, antiquing, and was a member S.E. WI Corvette Club. A favorite past time was hanging out in the pool with his nephew, Jake Stanek.
Survivors include one son Josh Kwas of Knoxville, Tenn.; two brothers, Kenneth Brnak of Angola, Ind., John Brnak of Kenosha, two sisters Cathy (Stephen) Roschyk of Kenosha, Lori (Scott) Stanek of Kenosha. He was preceded in death by his parents.
Greeting time will be held on Wednesday, Nov. 19, 2014, from 5-8 p.m. at Kenosha Funeral Services.
Above taken from www.kenoshanews.com