BRADFORD High School KENOSHA WISCONSIN
CLASS OF 1975
CLASS 'OF 75 IN MEMORY
Mary Houghton (Erickson) VIEW PROFILE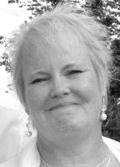 Mary Sue (Houghton) Erickson

1957 - 2013

Mary Sue (Houghton) Erickson, 55, passed away peacefully on the evening of Feb. 22, 2013, at her home in the presence of her beloved husband and four children.

Born on July 29, 1957, in Kenosha, Wis., to Ralph and Jane Houghton, Mary lived a good and fruitful life and will always be remembered as someone who constantly encouraged and lead by example. A graduate of Mary D. Bradford High School she attended the University of Wisconsin-Whitewater. Mary met her loving husband and best friend of 24 years, James N. Erickson, while living in Kenosha. They were united in marriage on Oct. 22, 1988.

After attending University of Wisconsin Whitewater, Mary earned a certificate and license to teach birth to 4k education and eventually a certificate in preschool administration. Mary was a licensed pre-school teacher for 27 years in Kenosha, Wis., and ran a home daycare center for 11 years. In 1994 she was awarded Pre-School Teacher of the Year for the greater South-eastern Wisconsin area. She then worked as a three and four year old teacher at Pleasant Prairie Renaissance School specializing in Reggio instruction. She eventually served as director of Pleasant Prairie Renaissance School for six years before finally being employed by the Kenosha Unified as an educator at the Chavez Center for learning.

She was an avid supporter of fine arts in the Kenosha Unified School system and served on the Band Boosters organization and as a band chaperone for the better part of two decades. Mary also loved watching and attending Packer games with her husband and family. Over the course of their marriage Mary and Jim held many social events at their home as they loved to entertain and offer hospitality. In her later years, Mary became quite the gardener and was always eager for spring so that she could begin her work! Above all else, Mary was love. Her faith in a promise after death gave her a joy and compassion that made even her last days seem like a celebration. The world had more joy because of Mary. Her memory will live on in every single person she encountered and she will always be remembered as someone who loved unconditionally.

Mary is survived by her loving mother, Jane Houghton of Kenosha, Wis.; her husband, James Erickson; her children, John ( Andrea ) Anderson, Andrew Anderson, Janelle Erickson (Nate Buchholz), Julie Erickson, and her soon to be born grandsons, Johnathon Joseph Michael Anderson and Owen Ross Anderson. She is also survived by her siblings, John ( Janey ) Houghton, David ( Koreen ) Houghton, Kathy Spiro and Steve Houghton.

Visitation with the family will be held from 1 p.m - 2 p.m. followed by a memorial service at Crossway Community Church at 13905 75th St., Bristol, Wis., on Saturday, March 2, at 2 p.m. There will be a short reception immediately following the service.

In lieu of flowers, memorials to the Erickson family would be appreciated.
Click here to see Mary's last Profile entry.