BRADFORD High School KENOSHA WISCONSIN
CLASS OF 1975
CLASS 'OF 75 IN MEMORY
Mr. Dan Brooks (Teacher)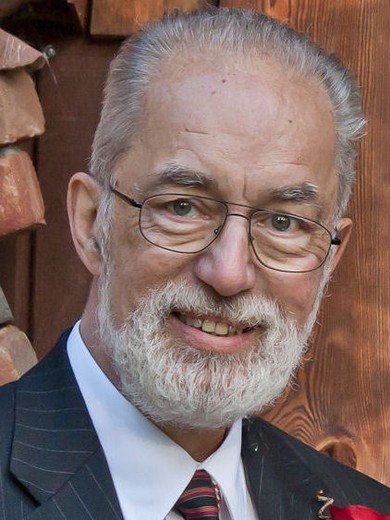 Excerpt from Kenosha News June 20,2011.
A Life Remembered: Beloved Bradford history teacher was fun-loving, generous

Each Monday, the
Kenosha News
takes a look at the life of a
Kenosha County resident
who recently died. We share with you, through the memories of family and friends, a life remembered.
BY DIANE GILES
If you were lucky enough to have Dan Brooks as a
social studies teacher
at Bradford High School, chances are you never forgot him. Scores of his former students have paid tribute to him since his recent death.
Brooks was one of those very special and rare teachers who are able to make a deep, everlasting impact on students.
He broke down the student/teacher walls to motive his students. In doing so, he invested in the lives of others through his teaching.
"It wasn't just the facts about a president, for example. He knew the funny stories, the things that you don't read in the history books, those anecdotal stories," his daughter Jaymie Dieterle said.
Those stories cracked open the door on dusty subjects and inspired students to want to know more about any subject he was teaching.
Brooks, 67, of Kenosha, died May 31, leaving his daughter and son-in-law Jaymie and Scott Dieterle; grandson Josiah; three brothers, John, Robert and Thomas; and three sisters, Nancy, Betty and Nyla and a host of former students.
Although it was rare for anyone outside of family to call him Danny, that is the name on his birth certificate, said Jaymie.
Youngest of eight
A son of a preacher, Dan was the last of eight children born in the
Brooks family
. The Brooks moved from Kansas City, Kan., to Elkhart, Ind. soon afterward when their father was called to serve a church there.
Dan was the only one of his siblings to go to college and graduated with his
bachelor's degree
in education from
Anderson University
in Anderson, Ind.
He met his future wife Kathy Noble in college, and they married in 1967.
The couple came to Kenosha in 1968 when Dan was hired to teach at Bradford High School. He had applied for open teaching positions in both Racine and Kenosha.
Fun-loving man
Jaymie recalled her father as a fun-loving man who knew how to play a good prank and could appreciate it when his students played jokes on him.
She loved walking through the mall with him, as they would often meet former or current students who would greet him enthusiastically.
"I was so proud," she said.
When his beloved Kathy died in 1990, Dan threw himself into his work at school, taking on more advisorship roles.
"He went to more games and became even more active in the life of the school," Jaymie said.
His wide circle of friends included a group that met for dinner regularly.
"He was a member of our 'foodie' group but did not like to cook," Kim Dary explained. "When it was his turn in the rotation, we could always count on a wonderful meal at one of our area's best restaurants."
Dan had a keen interest in Egyptology, a pastime he readily shared with his grandson Josiah.
Overflowing generosity
His generosity will long be remembered by friends, family, co-workers and students.
He kept a list of birthdays of children in the lives of those close to him and bought special gifts for them.
He often kept stuffed animals in the trunk of his car, and when he saw children in restaurants exhibiting good, polite behavior, he would return with one of the toys to give them, with parental permission.
Once when a co-worker's teenage daughter admired his sporty Chevy Beretta, he let the girl borrow it to drive to prom.
He was known to present needy students with a small stipend when they went off to college.
"Dan was a genuine and sensitive man who was always willing to help others when needed,"
Dary
said.
Regular on the links
When he retired in 2003 after 35 years of teaching, it was then that he spent time playing golf, with a standing golf date
on Fridays
. He was also part of a group of retired teachers that met for breakfast
every Tuesday
and then golfed in
fair weather
.
"Dan was witty, charming and extremely good at any games involving history or literature and was always humble after defeating all comers," Dary said, adding that Dan never failed to let his friends know they were appreciated.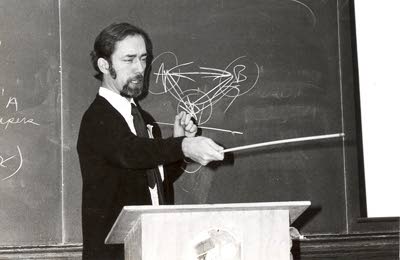 The following is Mr. Brooks' obituary as it appeared in the Kenosha News.
Danny Joe Brooks, 67, of Kenosha, passed away peacefully on Tuesday, May 31, 2011, at Hospice House in Pleasant Prairie, with his loving daughter by his side.
He was born in Kansas City, KS, on May 19, 1944, the son of the late Harvey and Zelfa (Cone) Brooks. He graduated from Anderson University in Anderson, IN.
On August 12, 1967, he married Kathy Noble in Wheaton, IL. They moved to Kenosha in 1968. She preceded him in death on March 10, 1990.
Danny was employed as a Social Studies teacher at Bradford High School for 35 years, until his retirement in 2003.
He was a member of the First Assembly of God Church.
Danny is survived by his daughter, Jaymie (Scott) Dieterle of Anderson, IN; one grandchild; three brothers, John (Helen) Brooks of Osceola, AR, Robert (Betty) Brooks of Austin, TX, and Thomas (Synda) Brooks of Altus, OK; and three sisters, Nancy (Loren) Rohr of Lake Charles, LA, Betty (Erv) Mize of Mishawaka, IN, and Nyla (Richard) Moore of Elkhart, IN.
He was preceded in death by his brother, William.
A memorial service will be held Friday at Proko Funeral Home at 7:00 p.m. Interment will be private. A visitation will be held on Friday at the funeral home from 5:00 p.m. until the time of the service. In lieu of flowers, memorial contributions can be made to Kenosha Hospice Alliance (10220 Prairie Ridge Blvd, Pleasant Prairie, WI 53158) or to the Anderson University General Scholarship Fund in honor and memory of Danny Brooks (1100 East 5th Street, Anderson, IN 46012).
Proko Funeral Home & Crematory
5111-60th Street
Kenosha, WI 53144
Phone: (262) 654-3533
Visit Danny's Online Memorial Book at:
www.prokofuneralhome.com